Profile

Idiosynthesize
not lazy, just procrastinating
Free Account
Created on 2017-04-05 01:00:17 (#2847436), last updated 2017-09-08 (1 week ago)
5,678 comments received, 0 comments posted
874 Journal Entries, 658 Tags, 0 Memories, 1 Icon

About

Mini Bio
This is a journal where you can send me challenges to drabble and sketch. There are limits, however:
Drabbles
1) Nothing X-rated
2) Don't ask for novels. Most of these will be long drabbles. Drabbles are 500 words or less, but since I like to ramble, these will most likely be 1000 words or less. If I choose to go over the word limit, that's up to me, so don't ask for something with five chapters in it.
3) If I'm not comfortable doing it, I won't do it. For example, I like certain furry couples in cases such as in the Sonic series. However, don't ask for anything with furries snogging each other because that squicks me in ways I don't /like/ being squicked.
Sketches
1) Nothing X-rated
2) Don't ask for complete pieces. If I like your challenge enough, I'll put up the sketch to complete the challenge and note that I'm doing a complete piece. It is, of course, my choice.
3) If I'm not comfortable doing it, I won't do it. And try to understand that I don't know every character from every series I have listed. If there's something wrong with their design or I can't find decent reference pictures, please don't get sore over it. You're not paying me so I don't have to be as much of a perfectionist.
Those, of course, are just basic common sense.
Submiting Challenges:
Submit by posting a reply to a message or sketch. If you don't see a reply to your message after a couple posts, it means I've overlooked it and I'm sorry. Just repost your challenge on a more recent message.
I will take all challenges from series listed below, these are the ones that I know fairly well and am comfortable in dealing with the characters. If you want a specific set of characters, write it out. If you want it to be a friendship fic, death fic, romance or whatever, let me know, otherwise I'm just going to do it however I like. I must warn you, though, if it's a romance fic with really odd couplings, it may take me a while to get it done, or it maybe just be crap :P
Final guideline: there is only one submission per person. You can have one drabble and one sketch at the same time, but not two of the same. Once your challenge has been completed you can submit another one. If you change your mind in a challenge (which i hope will not happen) better make sure it happens quick. I would also appreciate being left some sort of contact. Livejournal users are recommended, but I won't limit this solely to them.
And, if you want to hear me bitch, my other livejournal is
ajremix
RPs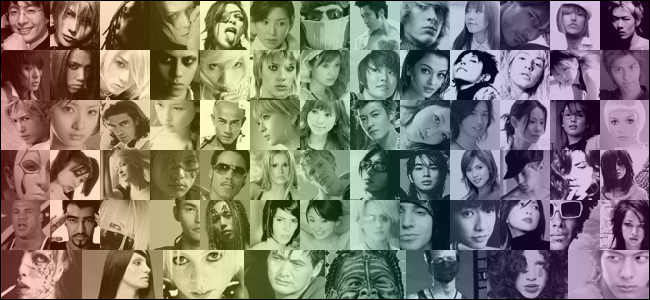 Mercy Street is OMGWTFBBQ HUGE ASS COLORBAR love
Mod and plays Ikkaku, Hitsugaya, Il Forte and Ice Ringer
created by
tsukishine

Connect
akazukin chacha
,
animaniacs
,
black cat
,
bleach
,
boondock saints
,
chrono cross
,
chrono trigger
,
cowboy bebop
,
danger mouse
,
digimon frontier
,
discworld
,
dortmunder
,
drabble
,
eyeshield 21
,
family guy
,
fanfiction
,
final fantasy iv
,
final fantasy ix
,
final fantasy vi
,
final fantasy x
,
final fantasy: unlimited
,
finding nemo
,
fullmetal alchemist
,
generation kill
,
good omens
,
guilty gear
,
here's greenwood
,
his and her circumstances
,
hot fuzz
,
invader zim
,
irresponsible captain tylor
,
jak
,
king of bandits jing
,
kung fu panda
,
legend of zelda
,
lupin iii
,
madagascar
,
magic knight rayearth
,
medabots
,
monty python
,
mystery science theater 3000
,
one piece
,
ouran host club
,
peacemaker kurogane
,
phoenix wright
,
pirates of the caribbean
,
ranma 1/2
,
red dwarf
,
red vs blue
,
republic commando
,
revolutionary girl utena
,
rockman
,
rosencrantz and guildenstern
,
sailor moon
,
samurai champloo
,
sealab 2021
,
shaman king
,
shaun of the dead
,
slam dunk
,
slayers
,
sonic the hedgehog
,
soul taker
,
south park
,
star wars
,
suicide kings
,
suikoden i
,
suikoden ii
,
teenage mutant ninja turtles
,
the incredibles
,
tiny toons
,
tokyo babylon
,
torchwood
,
transformers
,
trigun
,
violinist of hamlen
,
wall-e
,
watership down
,
x
,
xenogears
,
xenosaga
,
yoroiden samurai troopers

People
[View Entries]

[livejournal.com]
bananaramabama
,
chapter-house
,
haearnmouse
,
insomniac-draws
,
mei-play
,
sneefee
,
tomomichi

Communities
[View entries]

Member Of (0)

Subscriptions (5):

Administrator Of (0)

Feeds
[View Entries]

Subscriptions (0)

Linking
To link to this user, copy this code:
On Dreamwidth:
Elsewhere: